Chief Officer – Finance, Resources and Innovation Nick Adams
Nick Adams first joined Avon and Somerset Constabulary in 2008 and has held roles leading our finance and business services functions, as well as more latterly heading up our transformation and improvement capabilities.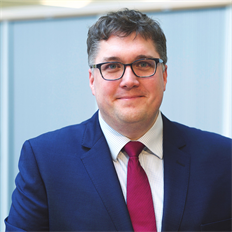 A qualified Chartered Accountant (ICAEW), Nick initially trained with PricewaterhouseCoopers, during which time he worked with a large range of public, private and third sector clients.
As our Head of Finance, Nick led the Constabulary's response to the financial challenges of austerity, ensuring that we have continued to be able to balance our budgets through the realisation of savings.
Nick was also instrumental in the production and publication of the Constabulary's Tipping Point report in 2017, which set out an analysis of demand, finances and workforce wellbeing which helped to change the national debate on police funding.
As our Deputy Director for Transformation and Improvement, Nick oversaw the production of our first Force Management Statement, published in spring 2018, and led on the development of a new strategic framework for the Force which will be implemented during 2019.
Nick's portfolio encompasses Finance, IT, Procurement, Estates and Facilities Management, Fleet Management, Enquiry Offices and Administrative functions.
Outside of work Nick is married and has two children who take up a large amount of his spare time. He enjoys watching both cricket and football and is a keen film fan.